Free Online Parents Consultations
Bringing up a child with Autism Spectrum Disorder (ASD) can be challenging for parents, and especially during the times when there are uncertainties and doubts.
If you've recently learned that your child has or might have autism spectrum disorder, and you are seeking for professional advices and looking for an effective treatment that best helps your child, we are here to help you.
AP is now offering limited 30mins ONLINE PARENT CONSULTATIONS via video call for parents who are concerned with their child with ASD. Our clinical team is comprised of highly trained and experienced ABA consultants and are all here to provide comprehensive and optimal advices for you and your child. You can talk to our consultants privately and ask any questions you encountered.
Who will benefit from online consultation?

Any parents whose child has just been diagnosed with autism
Any parents who do not have readily accessible services for autism.
Parents who suspects their child with ASD
What are the advantages of online consultation?

More convenient, accessible care for parents in global locations
Discrete, reliable and private
Stronger connections and increasing parents' engagement with clinical team
Better quality care for kids with ASD
Register now and let us arrange your appointment with our clinical team!
---
Details:

Consultation Duration:
30min. (each family can book 1 appointment only)
**appointment date, time and consultant will be arranged by AP
Language:
English/ Mandarin/ Cantonese
Video call platform:
Skype  WeChat
Service open to:
Parents from worldwide with child with ASD
Remarks:

Only open to parents who with child with ASD (diagnosed/ suspected to be ASD)
We do not provide assessment in the video consultation; clinical advice and recommendation will be provided from our consultants
Parents will need to fill up a Child Profile Form provided by us to give more information about the child before the video call
Only for parents.  No child is allowed in the consultation
Detailed arrangement will be sent by EMAIL
Ballot draw will be applied if overwhelming application is received
---
About Autism Partnership (AP):

Autism Partnership (AP) is one of the largest and most established Applied Behavior Analysis (ABA) service providers for Autism Spectrum Disorders (ASD) in the world from 1994 in the United States. With our headquarters in Los Angeles, AP has offices all over the world including Canada, United Kingdom, Australia, Singapore, Philippines, Korea, Kuwait, Hong Kong, Beijing.
AP is run by professional clinicians and specializes in providing one-on-one therapy, group interventions and overseas consultation for children with Autism Spectrum Disorders (ASD) and their families. We also provide customized school-based training and social groups to meet different needs of schools in the region.
AP Senior Clinical Team: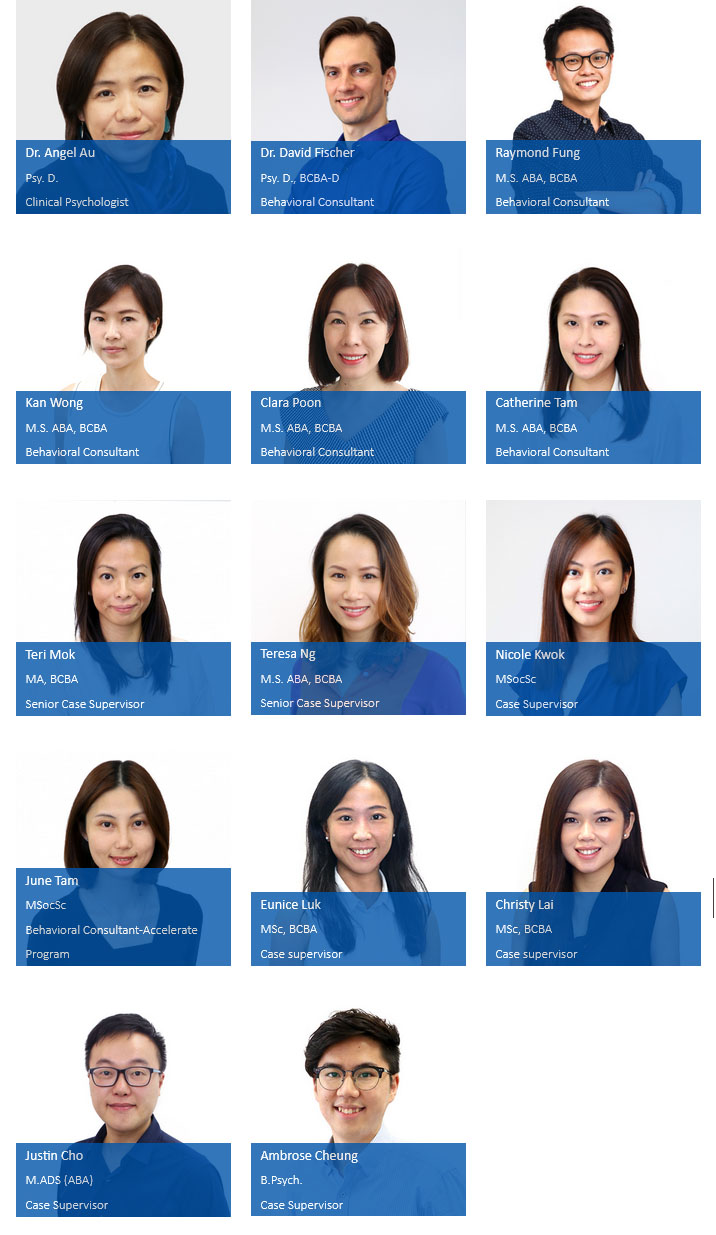 Inquiry
Cherry Chong
Email: workshops@autismpartnershiphk.com
Tel: +852 2174 6888
Consumer Data Privacy Policy